Automotive Catergories

Automotive Parts | Performance and Racing | Wheels and Tires |

55 Chevys for sale | 56 Chevys for sale | 57 Chevys for sale | Chevelles for sale | Cudas for sale

Challengers for sale | Mustangs for sale |
---
Brand A-Z / Firestone Tire (showing 1 to 1 of 1)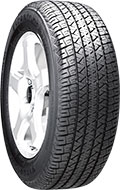 UTQG: 560BB, SPEED RATING: S, CLASS: SL,
---
Also Checking At These Stores
High quality Firestone ER12/13 inner tube with TR13 valve stem.. FITS 12" SIZES 135R12 145R12 155R12 155/80R12 165/7012 145/80-12 155/80-12 550R12 560-12 600-12 FITS 13" SIZES 145R13 155R13 165/70R13 18560/13 145/80R13 155/80R13 165/65R13 185/60R13 560R13 590-13 500-12 600-12 5-12 7-12.

$13.90
Visit Store

See product description for fitment details.. Quality Firestone FR15 inner tube.. TR13 straight valve stem.. Full set of 4 inner tubes - replace the whole set for your application!. For use in bias or radial tire applications..

$59.99
Visit Store

Quality Firestone brand MR 14/15 inner tube.. TR-13 straight valve stem work in most passenger and light truck wheels.. See product description for fitment information..

$16.50
Visit Store

Limited Edition. Collector's Item.

$10.95
Visit Store
Sorry, there are no results from eBay for your query.


Firestone FR740 Tire


| | |
| --- | --- |
| Mfc: | Firestone |
| Price: | $119.00 |
| Store: | TireRack |

Firestone FR740 Tire priced from $119.
Click the Logos to view each stores sales


© Cool Cars 2018 onwards. All rights reserved. Images, prices & product descriptions are for reference purposes only. All trademarks and registered trademarks are the property of their respective owners. This site may receive compensation if a product is purchased through one of our partner links.